About Calico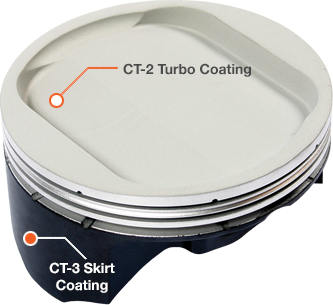 Across numerous high-performance industries, Calico Coatings is applying coatings that can withstand extreme pressure, reduce friction and wear and save fuel. Calico's arsenal of coatings include PECVD, DLC, PVD, TiN, ceramic, Teflon®, thermal, non-stick dry film lubricants and more.
Calico R&D
Racing is the proving ground for all of our coatings. Under the extreme conditions of high speed and engine wear, Calico's coatings are designed to provide that needed edge for outstanding results.
Client Testimonials
"The quality of coatings that Calico puts out paired with their excellent customer service are what keep me coming back to them. Calico is truly the best in the industry and I wouldn't trust anyone else with my coatings."
"In the past, when I've sent my pistons to other coating companies they would disappear into a black hole and I didn't know when they'd be ready. Calico always knows where my pistons are in production and I get them within 48 hours."