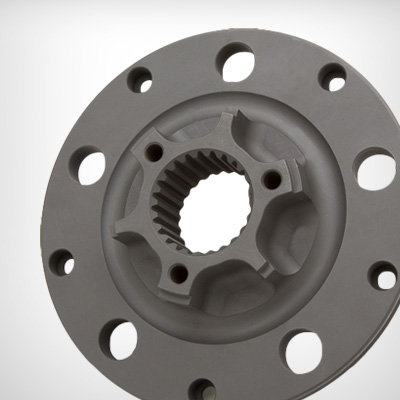 Description
CT-10 is a Dry Film Lubricant coating with lubricating solids. CT-10 provides solid lubrication of parts subject to torque or contact stresses and is to be used in combination with oil, grease or paste. It provides intermittent dry lubrication properties and is not affected by dust or dirt.
Federal Firearms Licensee (FFL)
Substrate(s)
Tin
Lead
Aluminum
Steel
Stainless Steel
Temp. Ratings
Process Temp: 400°(204°C)
Max Temp: 500°(260°C)
Int. Temp: 600°(315°C)
Thickness
Thickness (mil): 0.2 - 0.4
Color(s)
Process
CT-10 Dry Film Lubricant coating is applied as a spray process. Different surface preparatory methods appropriate for the substrates are used prior to the coating process. Coating thickness is varied to suit the application. Typical coating thickness varies from 0.2 - 0.4 mil (5 - 10 microns) up to three coats. Coating consists of Fluoro resins with MoS2.
Advantages
Not affected by dust or dirt, Low friction, Provides intermittent dry lubrication, Excellent load carrying capacity, Thin coating to accommodate assembly constraints.
Corrosion Protection
Increased Lubricity
Low Coefficient of Friction
Oil and Fuel Resistant