Calico Introduces Chief Financial Officer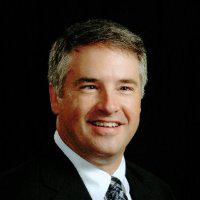 Denver, NC (10/24/14) – We are pleased to announce Ambrose Kalmbach as our Chief Financial Officer working with Calico President, Tracy Trotter, and the rest of the management team to further Calico's mission and help ensure its continued growth and prosperity.
For the past 14 years, Kalmbach served as a split-time CFO for numerous companies in the Charlotte, NC area helping them manage their growth and finding creative solutions to their financial, managerial and strategic challenges. He has assisted in the financing of entrepreneurial companies and analyzed numerous industries as a venture capital investor. Kalmbach's other accomplishments include creating, marketing and selling a community bank's cash management services to its small business customers. He was a team leader in the development of an automated, small business lending software system for First Union. He also managed the contract manufacturing effort for a growing electronics firm, HandHeld Products, Inc, and served as a production engineer for semiconductor manufacturer Mostek, Inc, a division of United Technologies Corp.
Kalmbach holds an MBA from the Darden School of Business Administration at the University of Virginia and graduated Summa Cum Laude from Vanderbilt University with a bachelor degree in Electrical Engineering.
"Ambrose is already making a significant impact on how we manage the financial side of our business." said Calico President, Tracy Trotter. "He understands how that empowers our company mission."
Kalmbach stated, "I am proud and excited to serve as Calico's CFO. The company is uniquely positioned to provide coating solutions for a wide variety of applications."
Calico Coatings is a performance coatings applicator that works across numerous high-performance industries applying coatings that can withstand extreme pressure, reduce friction and wear and save fuel. Calico's arsenal of coatings include PECVD, DLC, PVD, TiN, ceramic, Teflon®, thermal, non-stick dry film lubricants and more. Calico serves the motorsports, petroleum, military and firearm industries.