Calico Welcomes New General Manager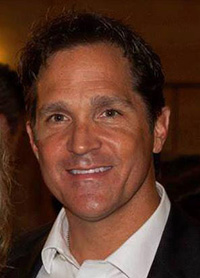 Denver, NC (6/2/2015) – Russ Salerno recently joined Calico Coatings as their new General Manager. Russ comes to Calico Coatings with a diverse background as an accomplished business consultant with more than 20 years of experience in organizational leadership and execution performance.
In 1997 Russ co-founded ExecuSource, an employee leasing company located in Charlotte, NC. Shortly thereafter, he embarked on a new adventure in NASCAR® serving as the Pit Crew Coach/Coordinator for Dale Jarrett and the #88 UPS Racing Team.
In 2006 Russ' team-building, leadership and coaching experience continued when he took on a consulting role as a Process Design Consultant for Bank of America. With his Six Sigma Master Black Belt, Black Belt, Green Belt and Lean certifications, Russ has served as a consultant in sales performance, business process execution, change management, process design & innovation, strategic & financial planning, risk management & mitigation, personnel management and human resources.
Russ holds a BS degree in Communications from the University of Central Florida. He currently serves as the Director of VoiceBox Ministries, a youth mentorship ministry, and has served as the Chaplain for the USAC Carolina Ford Focus Midget Series.
"We are expanding into new markets and acquiring other companies. One of the reasons we hired Russ was to help us with our future growth," said Calico President, Tracy Trotter. "We are excited to have Russ on our team and look forward to his contributions in helping us take the Calico organization to a new level."
"I'm honored to be here at Calico," said Russ. "I've known Tracy for many years and we've often discussed the work I do and how it could positively impact Calico. The timing was finally right and I'm excited about the opportunity to serve as a part of the Calico Coatings team."
Calico Coatings is a performance coatings applicator that works across numerous high-performance industries applying coatings that can withstand extreme pressure, reduce friction and wear and save fuel. Calico's arsenal of coatings include PECVD, DLC, PVD, TiN, ceramic, Teflon®, thermal, non-stick dry film lubricants and more. Calico serves the motorsports, petroleum, military and firearm industries.